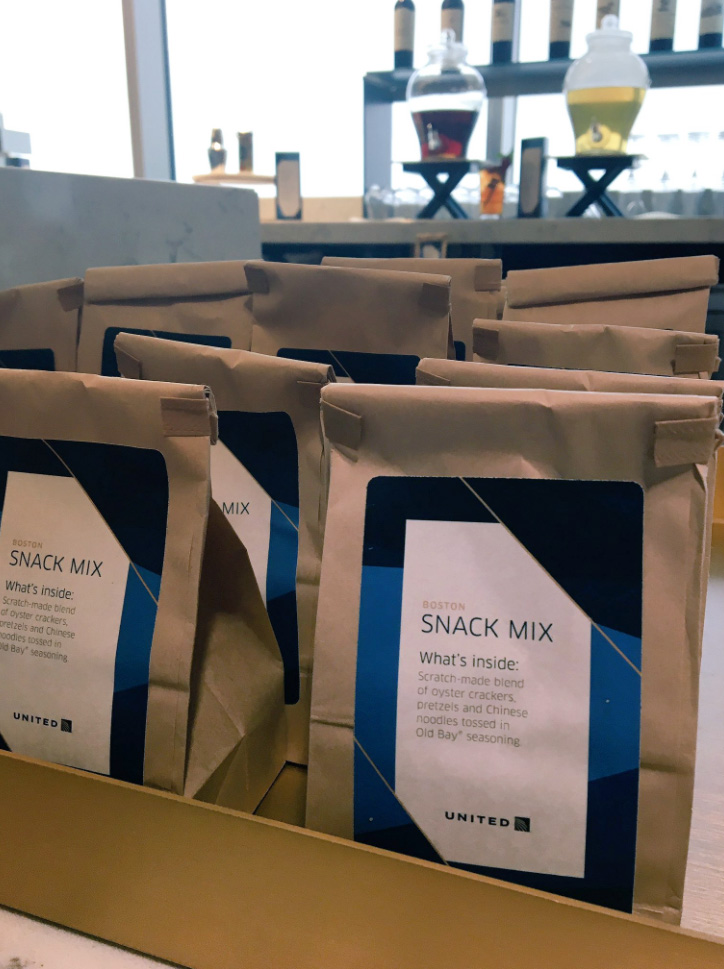 United Clubs Quick-Wins Branding
Goal: Push the brand and visually signal the presence of a new experience
United Club Quick-wins was a trial program developed to improve and update the United Club experience. New food and drink items specific to each region accompanied by unique branded pieces were offered in 4 key market areas, Houston, Orlando, Boston and Las Vegas. Two new brand concepts were tested. Houston and Orlando received light and bright ingredient based imagery, these clubs focused on new distribution methods of the current food program. This concept highlighted the idea of fresh, local ingredients on a familiar branded marble used to represent the Clubs. Las Vegas and Boston received geometric, blue hues. The overlapping United blue creates calming, dynamic shapes, representing the different shades of blue you might encounter while flying. The concepts were bridged through the angular holding shape and detailing with the use of metallic inks, metal finishes and hardware.
Las Vegas: Party focused traveler
Boston: Business Traveler
Orlando: Family travel
Houston: Everyday traveler
This initiative was released for 60 days in 8 clubs. Tested 2 concepts with 27 unique design elements. 1 week for concepting, 4 weeks for execution.
--
Role: Lead designer/AD, production. Work completed while at United Airlines.